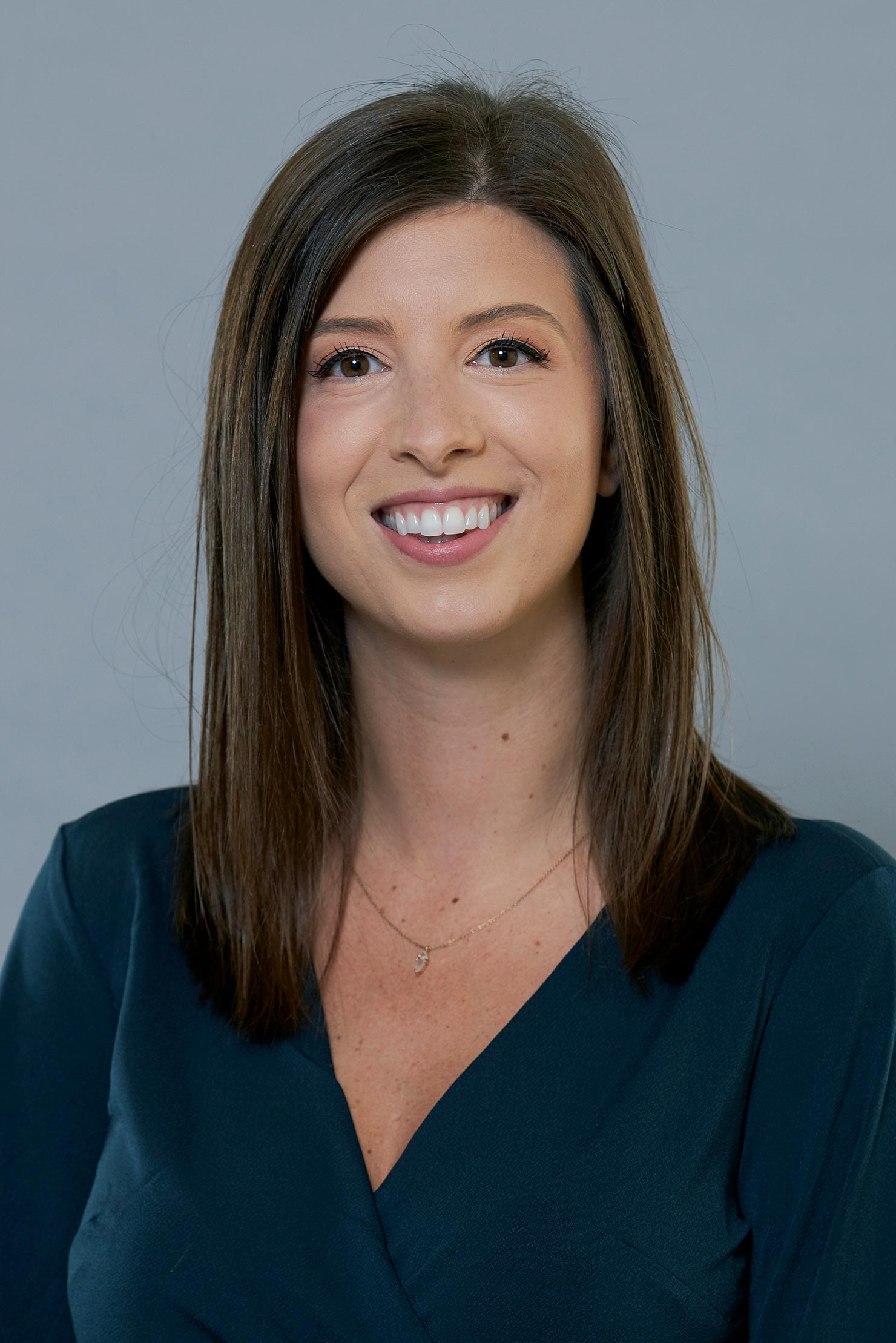 Samantha Hirsch
Blended Learning Part-time
Political Science and Journalism
Financial Services
Class of 2022
To be honest, I didn't think doing an MBA would be a possibility because I didn't want to step out of the workforce. It just didn't make sense for me to step away

---
Samantha Hirsch graduated with a degree in Journalism and Political Science from King's College University and soon after had her own editorial space in the Toronto Sun. Looking to expand her career prospects, Samantha left journalism joining a start-up before progressing to a big five bank.
A mom to a newborn, Samantha is currently entering her second year of studies in DeGroote's BLPT MBA program and reflects on the impact pursuing an MBA has on her personal and professional life.
Samantha, tell us, why an MBA and why now? 
An MBA is something I always wanted to do. My background is in journalism and political science and I found that I needed something to tie it all together. Working at Scotiabank, I knew that if I wanted to climb the corporate ladder, I needed an MBA. My mentors have an MBA and I just saw it as a natural next step.
What I saw as the biggest difference between myself and my mentors was the way they approach problems, along with their overall business knowledge. Whenever I saw them confronted with a problem, they could look at the problem with a bird's eye view – understanding the scope of the problem from a market, industry and financial perspective.
I am amazed at how they handled problems, and I wanted the same insights, along with the confidence that comes with it.
To be honest, I didn't think doing an MBA would be a possibility because I didn't want to step out of the workforce. It just didn't make sense for me to step away. It wasn't until I met an MBA co-op student from DeGroote, who was also working at Scotiabank and on my team, that I began to ask her what the experience is like and that's where I learned about the blended learning program.
Why DeGroote?
First, having the BLPT MBA program. This program made my goal of completing an MBA feasible and I thought it was simply too good to be true. When I met with former students and current co-op students from DeGroote, they all had amazing things to say about McMaster and DeGroote. Next, it was the staff; my day-to-day interactions with them are different from anywhere else, and I feel valued and listened to. DeGroote is such a good fit for me – I'm really good here.
How has the MBA helped you to date?
Simply put it helped me be seen as more a leader at work. I was a top performer in my role, and I gained an internal promotion which came with a team. I began to be seen as someone interested in growing their career and someone who can think strategically when solving problems.
What skill have you developed since joining the program?
The biggest adjustment was going from being a single contributor to managing a team. You always think you want to manage a team, but then you move from being a high performing single contributor to a manager and you learn a lot about delegation. I'm always asking how do I motivate my team to deliver over and above expectations?
This is where my MBA factors in – what is your management and leadership style? We've covered those topics and I've learned about the different management styles available. It's helped me connect with my manager and receive additional coaching.
Practically, it's things like using Excel to build models, working through cases, understanding business decisions, and learning from my classmates. I'm gaining such a 360-degree view of what goes into making a Fortune 500 company successful.
Additionally, I've gained a tremendous amount of business literacy. I understand the impact my work has on other departments such as Accounting, Finance, and Human Resources.
Describe your experience in one sentence
Flexible.
Personally, I had a baby in February (2020), and everyone told me I was crazy. A lot of people told me I couldn't do this, but it was the BLPT staff and MBA alumni who said I could do it.
I was anxious, but the program is so flexible, that I was literally at home taking care of my newborn, while working on my MBA.
As a new mom, I was able to continue to work on myself, while not having to sacrifice both my job or my family. This experience has helped me to have one thing that allows me to be Samie; I still get to engage with classmates, learn and develop as a professional, and overall continue to work towards something that gives me a ton of self-worth.
My overall advice: Don't listen to anyone who doubts you. If you think you can do it, you can do it. Follow your heart and ask for help when you need it. Never feel guilty for doing something for yourself.