Blended Learning Part-Time MBA Admissions
Connect with us to learn more about admission
Take the next step in your career
Start working towards your MBA
With courses that are adapted for working professionals, you will take what you learn in the classroom and immediately begin applying it in the workplace. The Blended Learning Part-Time MBA is a balanced approach to completing an MBA for the busy professional. Delivering course content both online and through weekend residencies, the blended approach offers the most convenient way for you to complete your MBA while continuing to advance your career.
What to Expect
Courses are taught online and in person during weekend residencies, which means you'll be required to attend class at the Ron Joyce Centre for three weekends a term; and as part of a cohort, you will have a greater opportunity to network and collaborate with your peers.
If you have questions or concerns about the admission process, curriculum or the program experience, we encourage you to read our Frequently Asked Questions for more information.
Experienced and Diverse Cohort
Mirroring the structure of a professional work environment, you will collaborate, share ideas, and benefit from the diversity in backgrounds, skills and thoughts.
Blended Delivery
Half of the program is offered online and the remaining is offered over three weekends each term. Balance your life, travel less and get more out of your MBA.
Integrated Learning
Work-integrated assignments mean that some of your MBA coursework will require an applied setting. You will be working with your classmates as a team and assigned a partner organization.
Meet Our Students
One of the best ways to learn more about our Blended Learning Part-time MBA program is to meet the people in the program. Read interviews with our current students.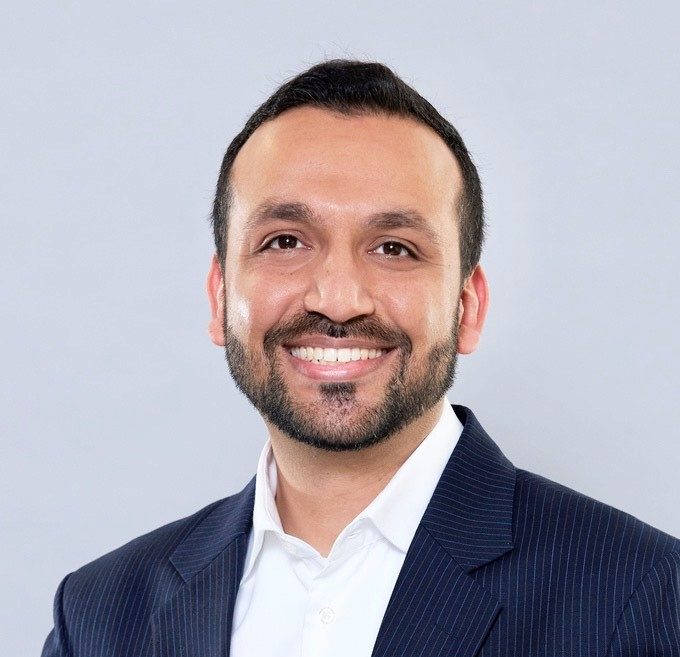 As a working professional (and new dad!), the Blended-Learning format represented a sweet spot between online and in-class learning. DeGroote's Blended Learning model seemed ideally designed for someone who needed the flexibility of online learning without compromising the interactive components of classroom learning.
Syed Naqvi
Portfolio Delivery Manager, IT Airport Development Program
Greater Toronto Airports Authority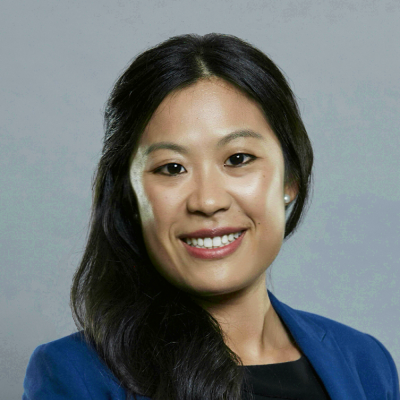 The program design demonstrates that DeGroote understands the needs and challenges of today's business professionals. The blended learning model offers the best of both worlds: Students have the opportunity to engage in immersive learning with their peers on residency weekends, while also benefiting from the convenience of online learning. Another distinct advantage of the part-time program is being able to immediately apply classroom learnings to the workplace. I have very much enjoyed my MBA journey thus far, and look forward to even more valuable learnings.
Juliette Zhang
Manager, Business Transformation
Innomar Strategies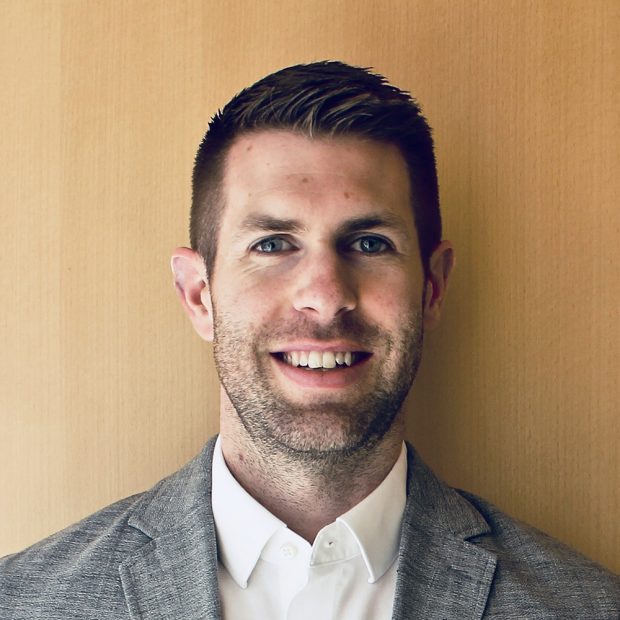 If you have personal drive and the ability to balance school, work, and life, then yes, the Blended Learning Part-Time (PT) MBA is a great option to advance your career. The program can be demanding at times, which requires determination and commitment to stay on top of course requirements. I recommend the program mainly for the ability to work while completing the program, and to allow some flexibility to complete program components online and independently.
Adam McKillop
Manager, Strategic Initiatives (Interim)
Hospital for Sick Children
I've always wanted to complete my MBA, but I wasn't sure what was the ideal time. When DeGroote announced the Blended Learning Part-time MBA I was immediately interested, even though I was pregnant with my first child. I knew that the mix of in-class and online learning was perfect for my busy life. Now, as I enjoy life as a new mom, I'm working towards my MBA without missing any precious family time. It's a great program for anyone looking to balance their life while working towards their career goals."
Aneta Bojarowicz
Regional Clinic Manager
LMC Healthcare
Meet the Class
Current Employment Sector
12%
Manufacturing/Engineering
Work Experience
8
Average Work Experience
Applications for September 2023 are currently closed. Applications will start to be accepted in September 2023 for the Fall 2024 intake. Round dates and deadlines will be posted by July 2023.
If you're interested in applying to the Blended Learning Part-Time MBA, here are the minimum requirements to be considered for admission to the program:
Completion of an Honours Bachelor's degree from a recognized university
A competitive GPA (normally a minimum B average in the final two years of your undergraduate degree, or the equivalent of 60 credits)


A professional resume, with a minimum of 4 years of relevant full-time work experience 

Two professional references

(including at least one from a current or former supervisor)
A video admissions interview

Supplemental materials (i.e. GMAT) may be required if applicants do not meet the above criteria. Applicants are strongly encouraged to request a pre-assessment prior to submitting an application.

Please note: Meeting the above requirements is not a guarantee of admission into the program. Please review our Application Requirements page for further detail. Program capacity may be reached before all application rounds have passed – we recommend applying as early as possible.

APPLICATION FOR SEPTEMBER 2023 ARE CLOSED! TENTATIVE DATES FOR THE FALL 2024
Round 1 November 1, 2023
Round 2 February 1, 2024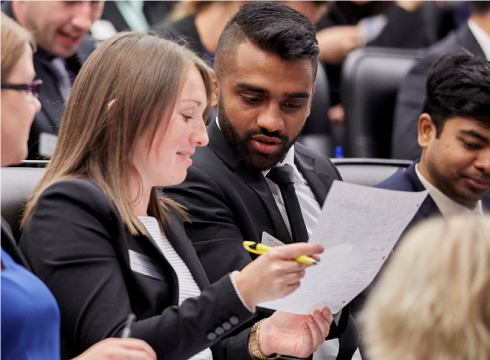 Take the First Step
When you're ready to start your application, fill out and submit our pre-assessment form. We'll contact you to discuss your options and send you instructions for beginning your official application.
GET STARTED
Already spoken to a recruiter? Want to jump in and start your application immediately? Visit the School of Graduate Studies McMaster University Application site.
Let us know if you have any questions about the admissions process. We're here to help!
Connect with us by phone at: 905-525-9140 ext. 28147