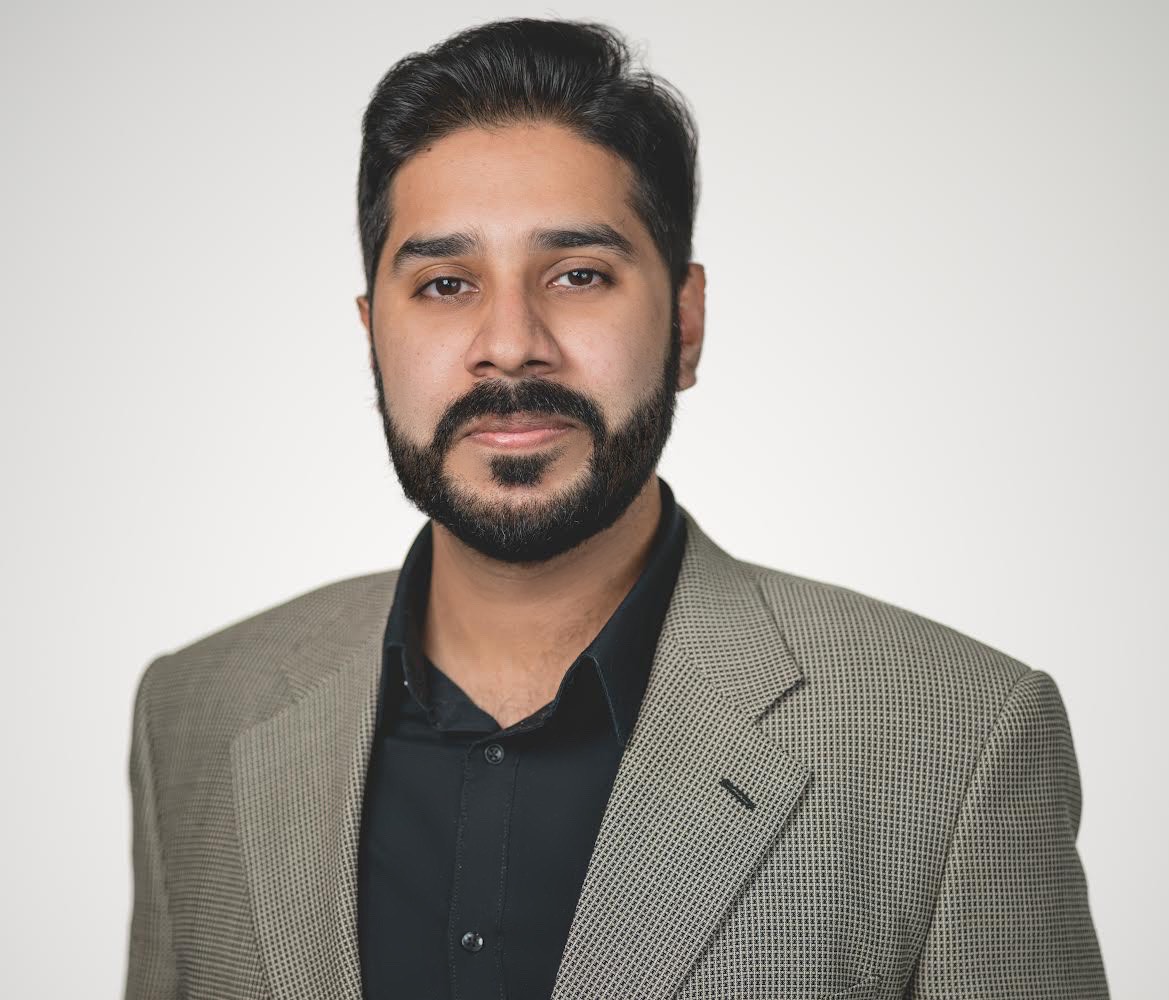 Mayank Sharma
Digital Enterprise Management
CPG
Class of 2024
My education and work experience have been in marketing. I have had to be around like-minded individuals for the better part of a working week, which can create a form of tunnel vision; seeing a limited number of approaches to complete a task or solve a problem. Working with people outside of my industry and profession has continuously forced me to get out of my comfort zone.

---
What attracted you to the Blended Learning Part-Time MBA Program at DeGroote?
The fact that I can complete my MBA and advance in my career at the same time is what attracted me to the Blended Learning Part-Time MBA at DeGroote.
The course structure, webinars, and residencies are built to work around a typical day job, so there is little to no interference in your professional journey. The added benefit of being able to apply the course materials in my day-to-day work responsibilities has helped me excel amongst my peers.
The program's flexibility and organized approach allow students to work and learn, giving them the best of both worlds.
What has been the highlight of your DeGroote experience?
For me, the highlight of my DeGroote experience has been the ability to work alongside colleagues with different personal and professional backgrounds.
My education and work experience have been in marketing. I have had to be around like-minded individuals for the better part of a working week, which can create a form of tunnel vision; seeing a limited number of approaches to complete a task or solve a problem. Working with people outside of my industry and profession has continuously forced me to get out of my comfort zone.
The added benefit of everyone in my cohort and learning groups pursuing one goal simultaneously has allowed me to build my personal and professional network at DeGroote.
What advice do you have for someone looking to pursue their MBA while continuing to work full-time?
The way I see it, a person's life can be broken into four sections – personal, professional, well-being, and development.
When I got accepted into this program, I reached out to my work colleagues that had completed their MBA, and all of them selected a full-time program. They stressed that a part-time MBA would require some sacrifices to be made in certain parts of my life. After experiencing the program on my own, I can confidently state that you don't have to lose out on anything if you do one thing, and you do it right – organize.
Use any tool or app you are comfortable with and organize your days. Set achievable goals, and you'll find yourself keeping up with all sections of your life without any hurdles. It will take time to get used to a new schedule, but it is a worthy investment. So yes, my advice would be to be organized. It empowers you work smarter instead of harder, without having to give anything up.